ABOUT TURISMO RURAL HIDALGO

Turismo Rural Hidalgo, S.L., is a family run company of a Dutch couple who fell in love with Andalusia and especially the Andalusian countryside.

For many years, Gerard Jonker and Linda Hajema spent their holidays in Spain, falling in love with the South: the weather, the splendid nature, the cities, the people, the culture, the food, flamenco, ferias, the way of life.

They often thought of moving from Holland to Spain and in 1999 they finally decided to do so. In September 2000 they settled in Cazalla de la Sierra, a beautiful and peaceful village in the mountains of the Sierra Norte, near the city of Seville.

Turismo Rural Hidalgo is a company dedicated to tourist promotion, publicity and information about the Sierra Norte de Sevilla. Apart from this website, it also offers other commercial services, like the construction and maintenance of databases and websites, direct mail, telemarketing, translations and publicity campaigns.
And all because Gerard and Linda want to share their passion for Andalusia with those who want to discover this beautiful part of Spain still untouched by mass tourism.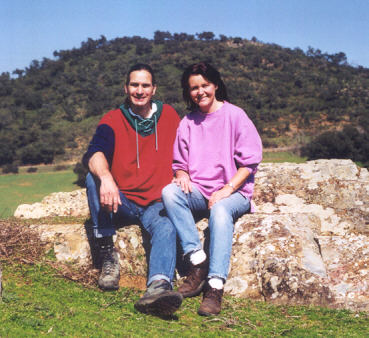 Gerard Jonker and Linda Hajema